An Extremely Tardy End of Month Wrap-Up: June
Well, I'm back!!! Also, I'm feeling very lethargic, when it comes to blogging. But at least I finally got this thing put together, so let's go.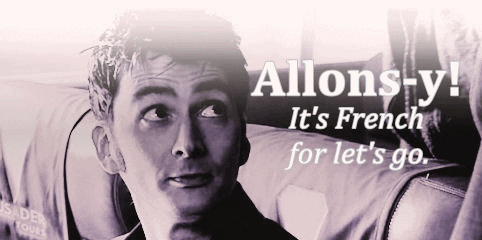 On the Blog
I rewrote approximately 28,000 words on my WIP.
I also renamed it.
And I worked on planning out a couple of my more recent plot bunnies.
In the Books
I read 5 books this month which was pathetic. I have no excuses, other than that no non-Christian reading material was allowed at camp, and I fell behind. So I guess I do have excuses. Yay! I love excuses!
On the Web
All of these posts are amazing and you should read them. Like, right now.
With Me and My Life
I got my hair cut! And my webcam is down and I don't have anyone to take my picture, so unfortunately you cannot see what it looks like. :( Maybe someday.
I went to camp for the first time in my life. Real camp. Not camp NaNo. I had the time of my life and I miss it like crazy.
I got a summer job, which will probably eat up all my writing/blogging time.
Coming Soon to the Blog
No posts. Okay, so maybe a couple posts. But I'm doing Camp NaNo and HAVE NO TIME. Trying to juggle work, writing, family, and social life (ha... did I just say social life) will leave me very little chance to blog. I'll try my best, though.
Okay, one post. About my time at camp, told entirely in Hitchhiker's Guide to the Galaxy gifs. Because this is my blog and...

I also might come angst and sob at some point if NaNo gets particularly bad, but hopefully you will be spared that.
So there you have it.